Golf is more than a sport.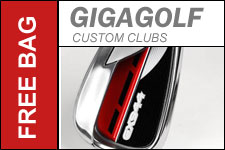 Golf is the type of activity that can lead you down tree-lined fairways and into the serenity of winding rock canyons. It can cause you to endure the lay of the land as well as come face to face with the majesty of God's creation.
All the while, you learn just how feeble your humanity really is in true perspective.
Just look at your scorecard after a round of golf
. Even on your best day, you may
not
make par on every hole. It's a reality for many of us
weekend golfers
. We do not excel on each and every hole. We may do better on par 3's than par 4's. We might do better on executive golf courses than others. We just might not being having a good day.
Our business may be just like our golf game. We may not make every move with precision. We might get hung up on whether to swing
a big-headed driver
or play it safe and lay up with
a long iron
. How we decide to make certain moves will lead to how things play out based upon the given conditions.
Remember Kevin Costner's blunder in Tin Cup
? He took too much club and it cost him. He went for it rather than playing it safe. He wanted all of the gusto, but it ended up costing a penalty when his ball rolled into a water hazard. The same thing happens to us as we go through the the course of life.
God wants us scoring more than par
. He wants us trying our best with obedience to His instructions. If we stay in His Word and in communion with Him, we can stay on course. That is more than scoring par on every hole. That is
spiritual success
throughout this life.